Kampala bar owners have started warning revelers against having relations in toilets. The warning comes on the heels of a viral vide showing celebrity Christine Nampeera making love with her boyfriend Barasha in the toilet of Kenjis bar in Kampala.
For example, the management of Cielo Lounge Bar in Kololo has printed notices warning, 'No coupling in the bathrooms.'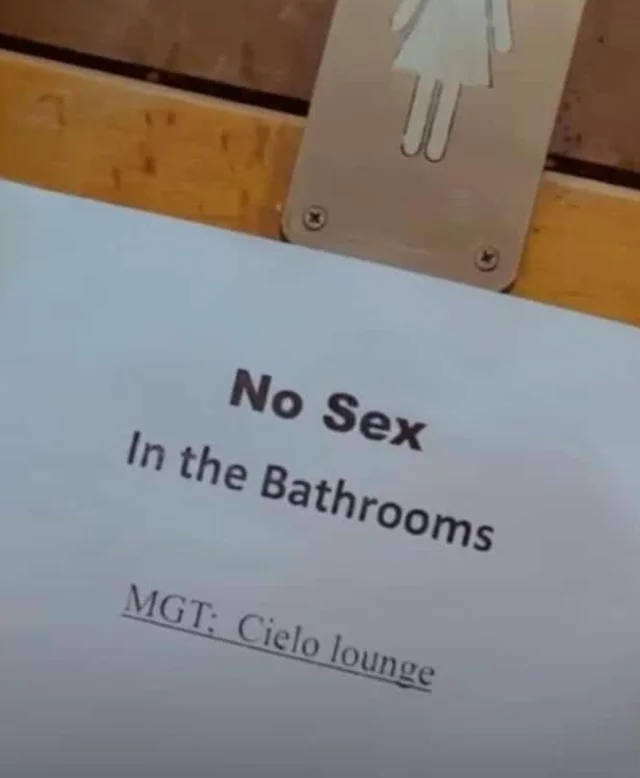 Chimpreports understands that several bars in Kabalagala and Najjera are also alerting staff to take note of such practices to protect their brands. Nampeera took to Twitter to apologize for her conduct.
"I want to apologize to my family, Dj Roja, my friends, my boyfriend, Mr. Barasha, and my employers who have been affected by the video circulating," said Nampeera. "It was a private affair; I am sorry," she posted on her X (Twitter) account.
In a 3-minute video, Nampeera, a younger sibling of Dj Roger, could be seen making out with Barasha in a tiny public toilet at Kenjis.