Afro-pop musician Irene Namatovu has today been highly appreciated by legendary actress and singer Mariam Ndagire through her institute known as The Mariam Ndagire Film and Performing Arts Centre with an Honorary award appreciating her for the good work.
The ceremony was held at Bat Valley Theatre in the middle of the city and was attended by invited guests whom Irene Namatovu entertained with a massive performance after receiving her certificate.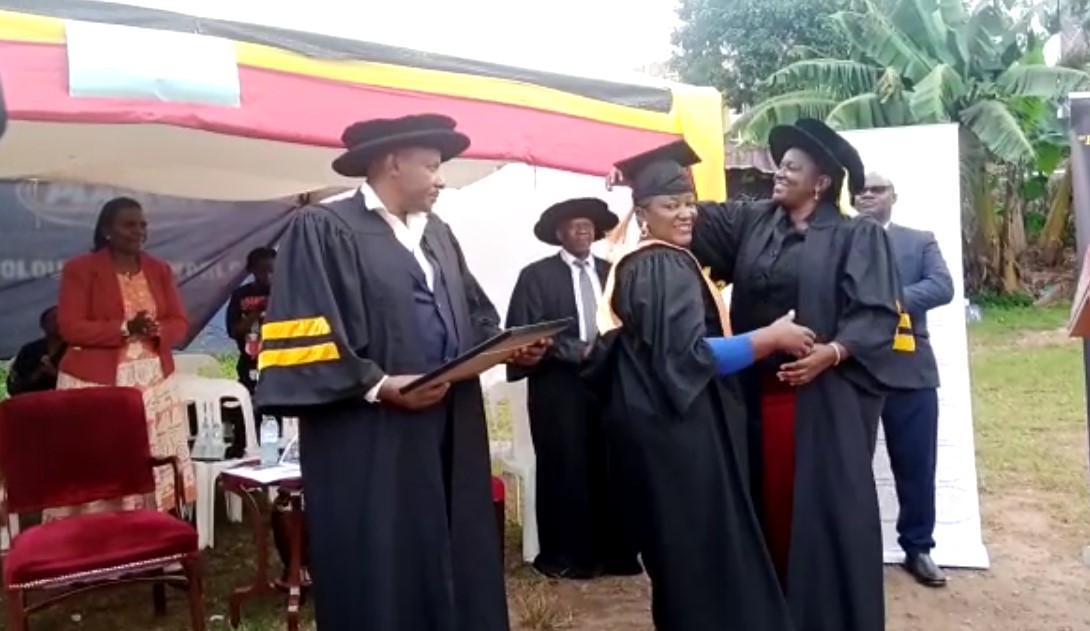 During the awarding ceremony, Mariam Ndagire stated that she gave this appreciation to Irene Namatovu for the good work she has gone in the music industry and for always being exemplary to the young musicians.
The certificate was given out with authority granted by Ministry of education under the directorate of Industry training and upon the recommendation of the department of Music.the Uganda Musicians.