Jose Chameleone's wife, Daniella Atim, has subtly responded to the viral video of the singer appearing to whip a bodaboda man on the streets for allegedly scratching his black Range Rover.
The person recording the video is heard lamenting as the singer whips his colleague who tries to charge at him in defence, but is overwhelmed by the strokes of the cane.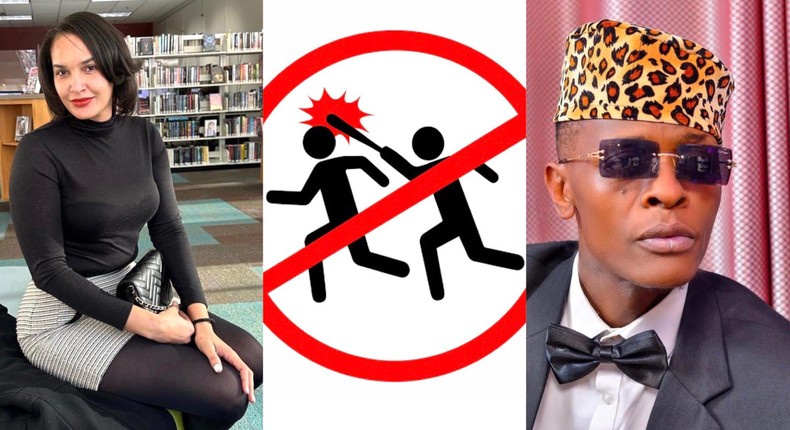 Atim shared a "Violence will not be tolerated" poster on Instagram and captioned it "Zero tolerance to violence."
Chamleone's public relations team said the video is from 2022 when Chameleone alias Joseph Mayanja was heading back to his home in Seguku when the rider rammed into the luxury car.
Atim has in the past had several public exchanges with the Mayanja family over their penchant for violence. In 2022, after it emerged that her brother-in-law Weasel had beaten his baby mama Sandra Teta to a pulp in photos that went viral online, showing Teta with a swollen face, Atim demanded justice.
The mother of five requested women organizations to apply pressure on Weasel. She also called out Chameleone for video calling her while hanging out with Teta days after the incident, accusing him of protecting his brother.
The timing of the release of the Chameleone-bodaboda man video is uncanny though. It comes weeks to Chameleone's Gwanga Mujje concert set for Friday, February 10, 2023 at the Lugogo Cricket Oval.