Ugandan dance group Triplets Ghetto Kids continues to shine as they hit major milestones in their career.
On Sunday, as PSG played Reims, the Kids were used as mascots, and on Monday morning they shared a video posing for a picture with celebrated French footballer Kylian Mbappé Lottin who also plays for PSG.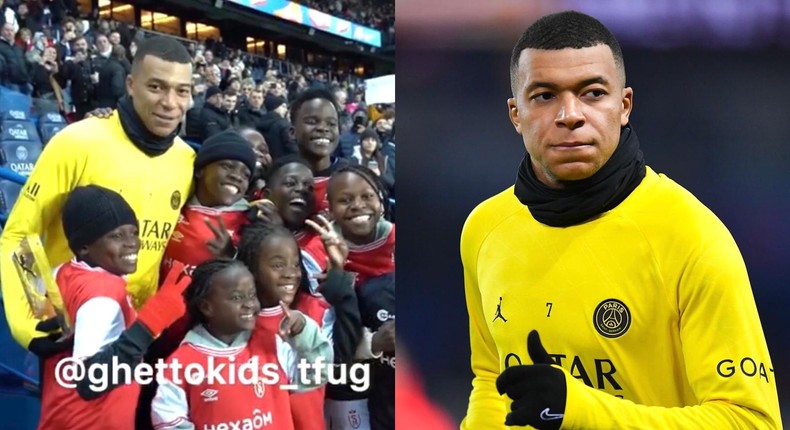 In an Instagram post accompanying the video, the Kids said their trip was sponsored by PSG and the government of Qatar.
"Dreamers will always Make it Happen 🙏🕺 We made it as Mascorts to @psg match Yesterday against reims! Uganda to the World 🌍 🇺🇬 @k.mbappe was nice meeting you!" they captioned the video on Instagram.
"This trip is Sponsored by @psg & @visitqatar thanks for the opportunity we are grateful 😇"
This is not the first time they are rubbing shoulders with famous footballers.
During the 2022 World Cup, they shared videos dancing with Manchester City legend Sergio Aguero and Manchester United legend Rio Ferdinand.
Ferdinand even made an open appeal to FIFA to include the dance group among the list of entertainers for the World Cup grand finale.
"In the final, that's when the best are gonna be playing but we need the pregame to have the best dancers, the Ghetto Kids. FIFA, we need these guys!" he said.
They also performed for the Qatar Royal Family and FIFA officials prior to the kick-off of the global tournament.
They got the deal after they performed a viral online which garnered over 2.5 million views on Facebook alone.