Musicians and netizens took to social media to slam songstress Spice Diana and her manager, Roger Lubega, following the arrest of Ritah Dancehall.
Dancehall was arrested days after an intention to sue letter was delivered to her showing that she posted on social media information that was "defamatory, offensive and abusive."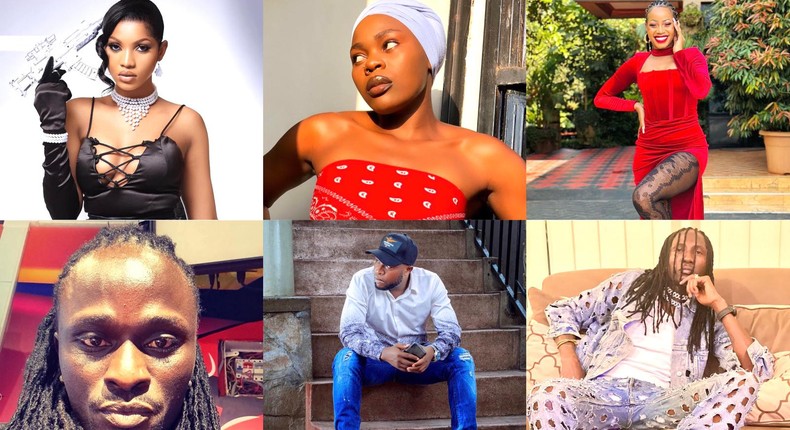 According to the letter, the posts "harassed, scandalised and spoiled the reputation" Spice Diana "with malice and callousness."
"The content amounts to libel which is an offense created under Section 179, 180 (1) and 181 of the Penal Code Act Cap 120 on top of being actionable in our civil courts," reads the letter.
In the letter, Dancehall was asked to pay Shs100 million in "financial compensation", failure to which the money increase the fine by "hundreds of millions" and inspire "costly litigation."
In a video recorded during her arrest, Dancehall said: "I'm being punished for the truth. But Manager Roger [Roger Lubega, the founder of Source Management, the record label that manages Diana] you're dishonest… because you also know the truth… Spice Diana and Roger know the truth… Let me die for the truth… and I won't apologise… because you wanted me not to perform at Ziza Bafana's show… thanks for supporting my boss… you should know I love you."
As read in the comments above, Dancehall believes she was arrested ahead of a two-day dancehall carnival organised by singer Richard Kasendwa, better known as Ziza Bafana, so she doesn't perform.
The Carnival, which started on Saturday, Jan. 28, ended on Sunday.
Bafana and Dancehall have been working together for a while and she has also featured in a music video for his song.
Bafana himself has accused Lubega of paying radio and TV stations not to play his music. He also said that he is partly the reason Lubega is successful in the music industry.
Other celebrities that added voice to the issue include Sheebah Karungi, who posted a video dancing with Dancehall on her Instagram, and captioned it: "Shee'Vibes 🔥🔥"
LittleJoe Mpologoma, a radio host at Galaxy FM, said: "I know Spice Diana as a Dancehall artiste, I'm LittleJoe… right from her songs [like] Onsanula… but when she was starting the show, she didn't start as a dancehall artiste… some of the things she did, didn't impress me… I wanted to see Spice singing… Now you've reached a point of getting Ritah arrested… Manager Roger get your things together… she was rehearsing to sing at Bafana's show… why do you want to kill the talents of others yet you want to keep climbing?… Manager Roger get your stuff together… somethings you have to just let go… We even talk about the president, even the Kabaka, who are you that you don't want to be criticised?…"