The Recording Academy has confirmed Eddy Kenzo as the first Ugandan to ever get a Grammy Awards nomination, settling the debate that involved claims of other music personalities being nominated before Kenzo.
When Kenzo scooped the nomination alongside Matt B for their song Gimme Love, information swirled that he wasn't the first Ugandan to be nominated by the prestigious music award.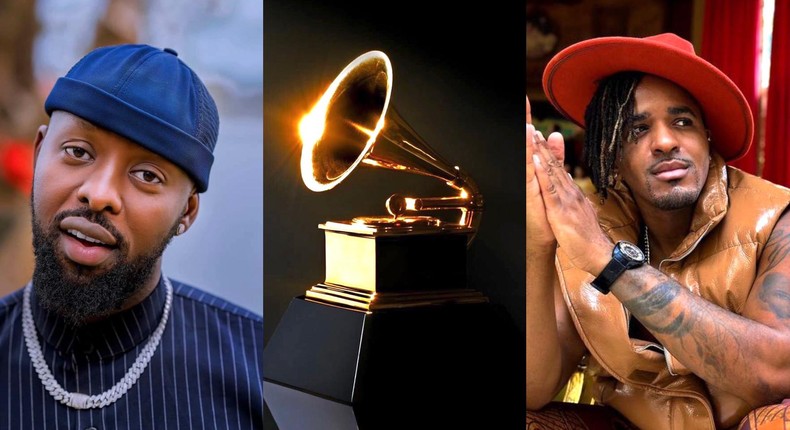 Part of the article posted on Grammy.com reads: "Matt B and Kenzo got to celebrate their nomination together in Kenzo's native Uganda when it was announced. (It also marked a historic moment for Kenzo, who became the first Ugandan artist to receive a GRAMMY nomination.)"
Matt B was in Kampala in November of last year and he also performed at the Eddy Kenzo Festival which was held on November 12.
The song, which saw the duo scoop a 2023 Grammy nod under the category of Best Global Music Performance, has already won tens of tens of awards, including two platinum gongs at the Muse Creative Awards and Muse Design Awards in September.
Muse Awards recognize the creative design achievements of professionals who spur the evolution of design. They are organized by the International Awards Associate (IAA).
Its video was released in March 2022 and it already has over 629,000 views on Matt B's YouTube channel and over 266,000 on Eddy Kenzo's channel.
The song's audio was produced by Steyn — who is under Kenzo's music label, Big Talent Entertainment, and the video was directed by PhillyFlyBoy, who was assisted by Angela Benson, Matt B's wife.
The 2023 Grammy winners will be announced on February 6.