The Uganda Airlines has for the third time in a row won the Africa's youngest Aircraft Fleet Award. The Award recognizes airlines across the globe, which maintain young, modern, and efficient aircrafts.
This win follows a series of awards in the last 2 years where Uganda Airlines was named the world's youngest aircraft fleet for 2021 and 2022.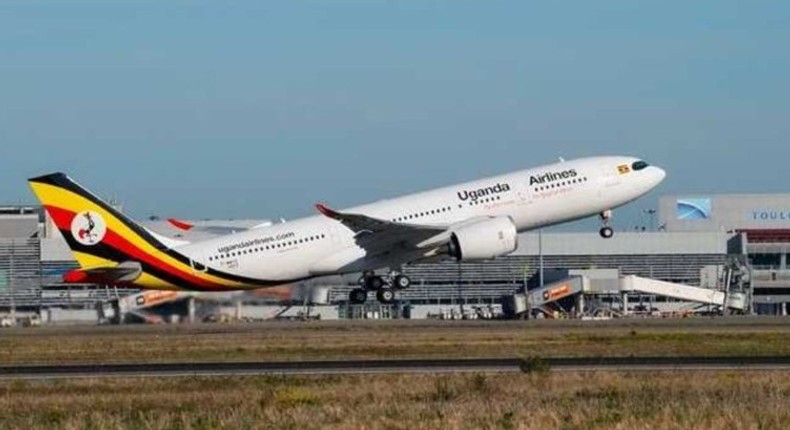 "Uganda Airlines wins "CH-aviation Africa's Youngest Aircraft Fleet 2023" for the third year in a row. They are also ranked fifth in the list of the world's youngest aircraft fleets in 2023. We at CH-aviation congratulate them for being environmentally conscious. This is a feat worth celebrating," Thomas Jaeger, Founder at CH-Aviation announced on January 23.
Jenifer Bamuturaki, Uganda Airlines CEO, thanked CH-Aviation for this recognition.
"We are proud of our fleet and that it is environmentally compatible with our sustainability initiatives. We are also aware that we need to utilise our fleet more through our network expansion plan," she said.
The Ch-Aviation Youngest Aircraft Fleet Award recognises airlines across the globe which maintain young, modern, and efficient aircraft.
Airlines dedicated to keeping their fleet young with new-generation aircraft contribute significantly to decreasing CO2 emissions within the aviation industry and help achieve better fuel efficiency.
To determine which airlines currently operate the youngest aircraft fleets, CH-Aviation maintains an extensive aircraft database consisting of more than 4,800 active operators, more than 69,000 aircraft, and 1,000 lessors worldwide.
CH-Aviation maintains one of the industry's largest and most comprehensive databases, used to determine the youngest aircraft fleet. The intelligence covers over 69,000 aircraft, more than 4,800 active airlines, 1,000 lessors, and more.
To determine the Award's winners, CH-aviation included only active commercial operators (both passenger and cargo aircraft) with five or more aircraft and used consolidated Air Operator Certificate lists for airline groups with multiple AOCs.