A security guard employed by Njeru Central Division, Njeru Municipality in Buikwe District on Monday locked about 50 government workers out of the administration block over alleged nonpayment of salary arrears.
Mr Karim Kanku, 67, who reportedly demands about Shs1.8m in salary arrears accrued over the past nine months, says he has endured torrid moments, including his family going without food, paying house rent and school fees.
Workers who reported for duty on Monday morning were shocked to find the entire administration block locked. The development affected visitors to the Council, while some workers took advantage of the situation to be out of office.
It remains unclear under what circumstances Mr Kanku accessed the keys, but sources say that because he has worked for Njeru Municipality for over 30 years, he had cultivated some trust from the hierarchy.
"If they are terminating my work because of locking the offices, let them do so; but they should pay the money they owe me for the past nine months. I have tried to be patient all this time as if I don't have responsibilities at home," he said.
Related: Mr Kanku says he has worked the day and night shift, often going without annual leave and that he once requested the Council to add another security guard with whom he can share the shift, a request he says wasn't honored.
Other than being a guard, Mr Kanku says he was joined by other seven support staff to manage garbage in the municipality, and while he demands two-month salary arrears for managing garbage, his colleagues are reportedly demanding three-month salary arrears.
Mr Michael Odeba, the Njeru Central Division Chairperson, whose office was also locked, acknowledged Mr Kanku and the garbage collectors' concerns, adding that the challenge was caused by the Central government.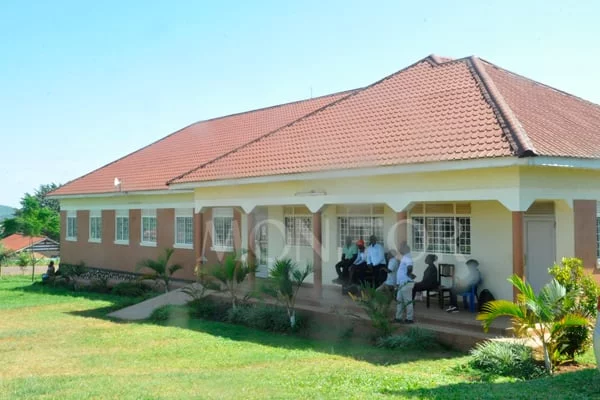 "Our challenge as Local Government now is the new system where money that is collected is first sent to the central government and it takes time to be sent back. However, we are going to look into how to pay their money," Mr Odeba said.
Salary disparities:  Later, Mr Odeba and some security officials talked Mr Kanku into reopening the offices as his matter was being looked into, which he did.
Mr Henry Sekagya, the Njeru Central Division Town Clerk said Mr Kanku will get his money "as soon as possible." When asked if Mr Kanku would be retained after receiving his arrears, Mr Sekagya said it would depend on his willingness to continue working.