Ugandan singer Cinderella 'Cindy' Sanyu and her husband, also Actor, Prynce Joel Atiku Okuyo's are expecting their second baby together as a married couple.
In January 2022, Cindy Sanyu and his husband Prynce Okuyo welcomed their first child together to add to the singer's elder daughter Amani Brunetti.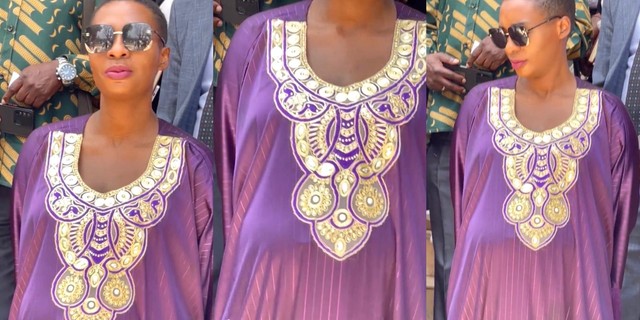 Soon, the couple will be expanding its family further with another baby after Cindy confirmed that she is a couple of months pregnant yet again.
While appearing before the media at the Kampala Serena Hotel, the self-styled King Hereself said she tried to hide her pregnancy in its early stages.
Now, however, the baby bump is easily visible and she has decided to embrace her blessing and she cannot wait to welcome yet another life into the world.
"I have tried to hide the pregnancy but at some point, the baby bump shows. I tried to hide it because pregnancy is not a public thing to announce," she told NBS TV.
She thanked her husband for being the perfect husband and inspiring her in her life.
"We thank him for a job well done. I love him so much, I want him to know that I appreciate him for the father that he has been. He has been an amazing inspiration to me every day," Cindy Sanyu